as Game Developer
From 2008 to 2016
Since early age my only activity is playing games & destroying my computer.
Strange enough i can learn Programming Language faster than high schools class. So i take leap straight to university Computer science.
But to bad no one in our university profesor can making games , so i lost interest with university class.
Lucky enough i had biggest source library in the world (internet) to learn about Game Development & Design.
Start from year 2008 i became Game designer + Programmer working with various Game studio , Advertising agency and Brand around the world. 
Scroll to see My Best Games I Ever Created
as Entrepreneur / Designer 
From 2017 to current
After working in the game development industry for 7 years non stop.
90 hours per week with total almost 230,000 work hours, i'm Burn out.
I take another leap to became Entrepreneur and choosing Internet Marketing & Design to became my next industry career. 
At 2016 i pursue a new skill in Design industry , Lucky enough i found mentor that fit my style of learning.
Designing is being part from beginning of my career at game development so it run very smoothly for me absourt information from my mentor.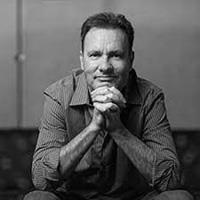 Nigel French
Mr French is my first person that i call a Mentor , He teach me anything about design philosophy and introduce me to graphic design world that i very like today.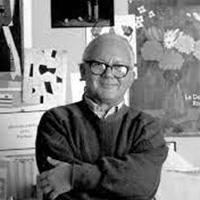 Paul Rand
I love history for me is the most effective way to learn something. And Paul Rand is Design Icon that influence design world that we have today.
Michael Bierut
Someone i respect and copy as Teacher & Designer . His work and lecture is make me better Entrepreneur and teacher .
Working With Small Entrepreneur 
In my career time i have bless working with International Agency and Game Studio , with big budget i can do pretty much any idea i had at the time. 
Now i want change my approach to my works. instead looking for big project i looking for project that i can contribute .
Writing Blog Keep Me Sane
Writing Article in H3ndy.com is make me more calm and reduce my anxious behavior .
Each time i learn something new i will talk about it by writing a short article so people can learn in convenience way.
Fashion Brand & eCommerce
2020 – Current
My Wife dream is having own a Fashion Brands and Boutique, when pandemic hit our life and most my works.
Me and my wife Take another Leap,without experience in fashion & retail industry we create new business that related to Fashion and eCommerce.
To be Continue …
My philosophy in life is like playing game . each you reach new level you must started again from 0 point.
Each Chapter is different  obstacles ,To beat that level you must try over and over with your extra life until you memorized each obstacles.
When you became mastered the game you become bored , then that's time to playing new game.
Have problem with your Project ? Don't hesitate to ask Me, I can help you with my experience i can Approach in effective way to solve your problem.
I'm open for Local and International project , You can send me a detail your project , i will reviewing & giving your my best Approach to solve your problem.  Please use this Form to reach me.